Pastor Brent W. Taylor, Sr.
Senior Pastor Brent accepted Christ at a young age and was baptized at New Life Temple Church where he was active in youth ministry. 

In 2003 he joined Higher Ground Global Ministries where he served as Armour Bearer to Bishop Steven White. 
In 2006, he became one of the founding members of Omega Christian Center, faithfully serving in ministry of the Word, preaching, teaching and counseling.
In 2015, Omega Christian Center proudly announced the ordination of Pastor Brent as Senior Pastor. 
Pastor Brent is the son of Founding Pastors Winford and Charlette Taylor. He and his devoted wife Paula, lovingly called "Shelly" are the proud parents of four sons: Brent II, Bryce, Blake and Braylon, and one daughter: Breya.
First Families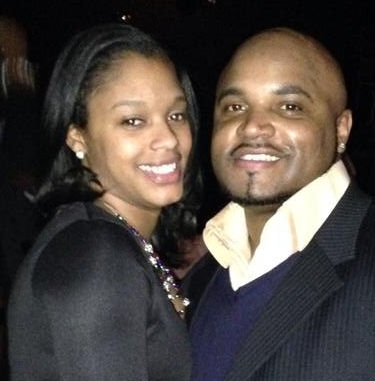 Pastors Winford and Charlette Taylor
In January 2006, believing that they had been called to help gather the end time harvest and having a desire to see men and women reconciled to God and taught how to live victorious in this life, Winford and Charlette Taylor founded Omega Christian Center. 
 The Taylors served as Deacons at New Life Temple Church under the late Pastor Ralph Godfrey, Sr. for several years. They both received Bachelor degrees in Religion from Gulf Coast Bible College & Seminary in 2000. In 2003, Charlette received a Bachelor of Theology degree from Life Christian University. 
In October 2015 they, along with Doctors Michael and Cecilia Jackson, I AM Fellowship Ministries, ordained and installed their son, Brent Taylor as Senior Pastor. Charlette continues to serve as Co-Pastor while Winford is now Pastor Emeritus.
The Taylors are the proud parents of three adult children, seven grandchildren, and one great grandson